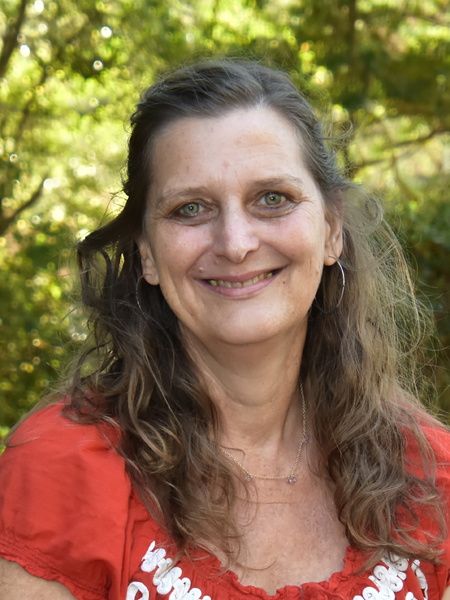 Viola Bestmann
Curriculum Specialist
Viola feels continuously inspired by how children discover the world and the people around them with an open heart, a curious mind, and a never ceasing sense of wonder.
Viola was born in Germany. She left Hamburg in 1997 for North Carolina, and now lives with her family in downtown Durham.
Viola holds a German diploma for Movement Education with an emphasis on Health and Occupational Therapy. She is a Developmental Movement Educator, EMBODYOGA Instructor, and a teacher of the Mindful Schools curriculum. She has a background as a Visual Artist and Dance Theater Performer in the tradition of Pina Bausch.
Viola has worked as an educator since 1988. She has a deep appreciation for the Reggio-inspired approach, the Montessori method, and play-based curriculum. In her experience, all three pedagogies are child-centered and share a profound respect for children's individuality, their learning styles, interests, and need for integration.
Viola enjoys her work at Wildflower Cottage.
Her role as a Curriculum Specialist allows her to draw from practical experience as a classroom teacher as well as her knowledge of different curriculum designs. She is looking forward to inviting adult seniors into our "forever-home" next door, and feels fortunate to be part of a growing team that values diversity, creativity, and companionship.
"Do not ask your children to strive for extraordinary lives.
Such striving may seem admirable, but it is a way of foolishness.
Help them instead to find the wonder and the marvel of an ordinary life.
Show them the joy of tasting tomatoes, apples, and pears.
Show them how to cry when pets and people die.
Show them the infinite pleasure in the touch of a hand.
And make the ordinary come alive for them.
The extraordinary will take care of itself."
—William Martine