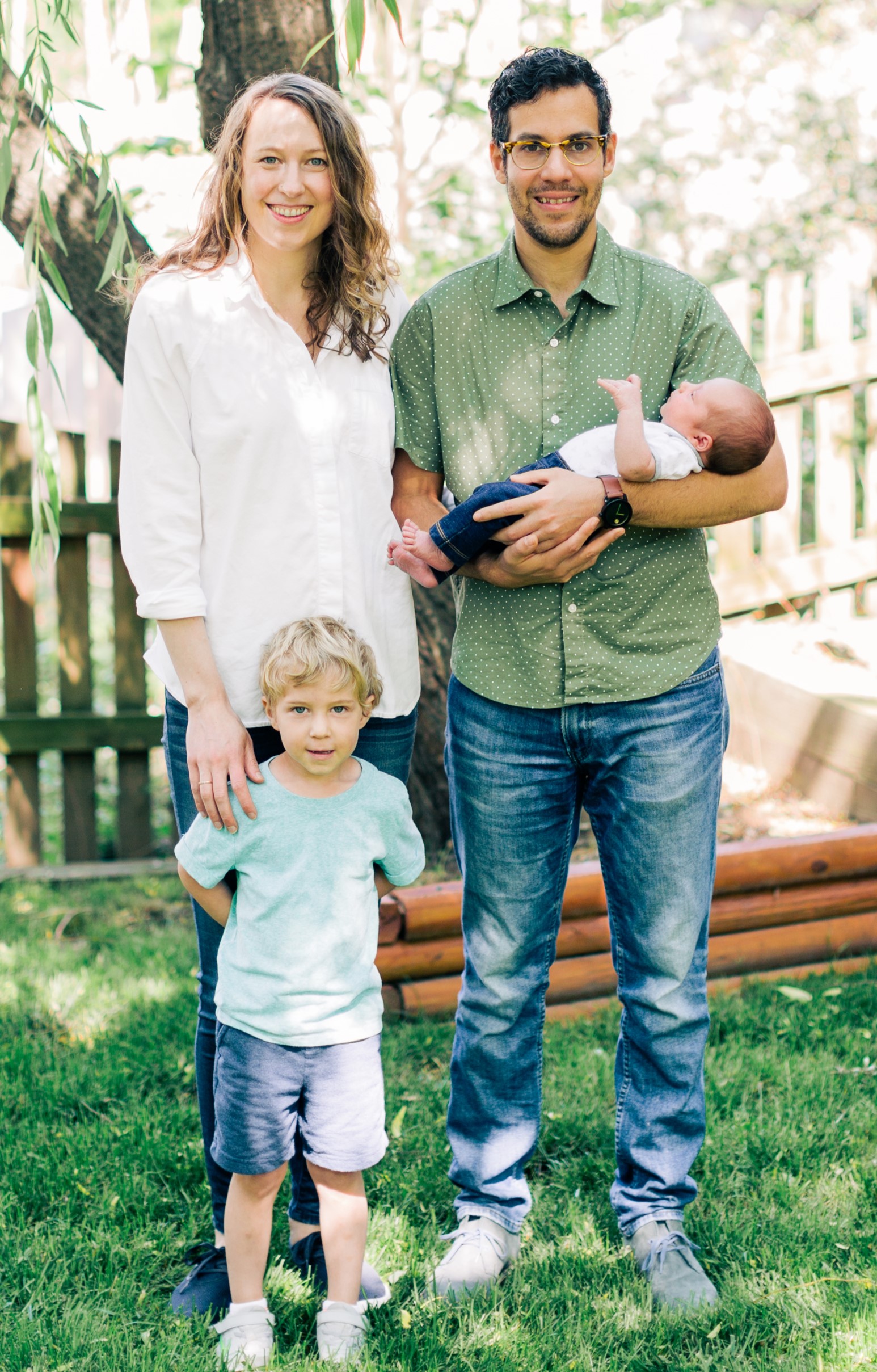 We are so thankful for Wildflower Cottage! We switched to Wildflower from a more traditional childcare center when our son turned three and it was the best decision we've made! He's been thriving there.  He has grown so much in his social skills, confidence, emotional regulation, problem solving ability and made some wonderful friends. I love how much time the kids spend outdoors in nature playing and learning. The teachers are fabulous, it's so comforting to know that he is surrounded by loving adults who know and care for him as a unique being. He loves going each day and if I arrive "too early" to pick him up he will frequently tell me to come later the next day because he's still having fun. It feels like we joined a special community of teachers, parents, and kiddos, rather than it being a place to just send our kiddo off to childcare.
~ Julia and Eduardo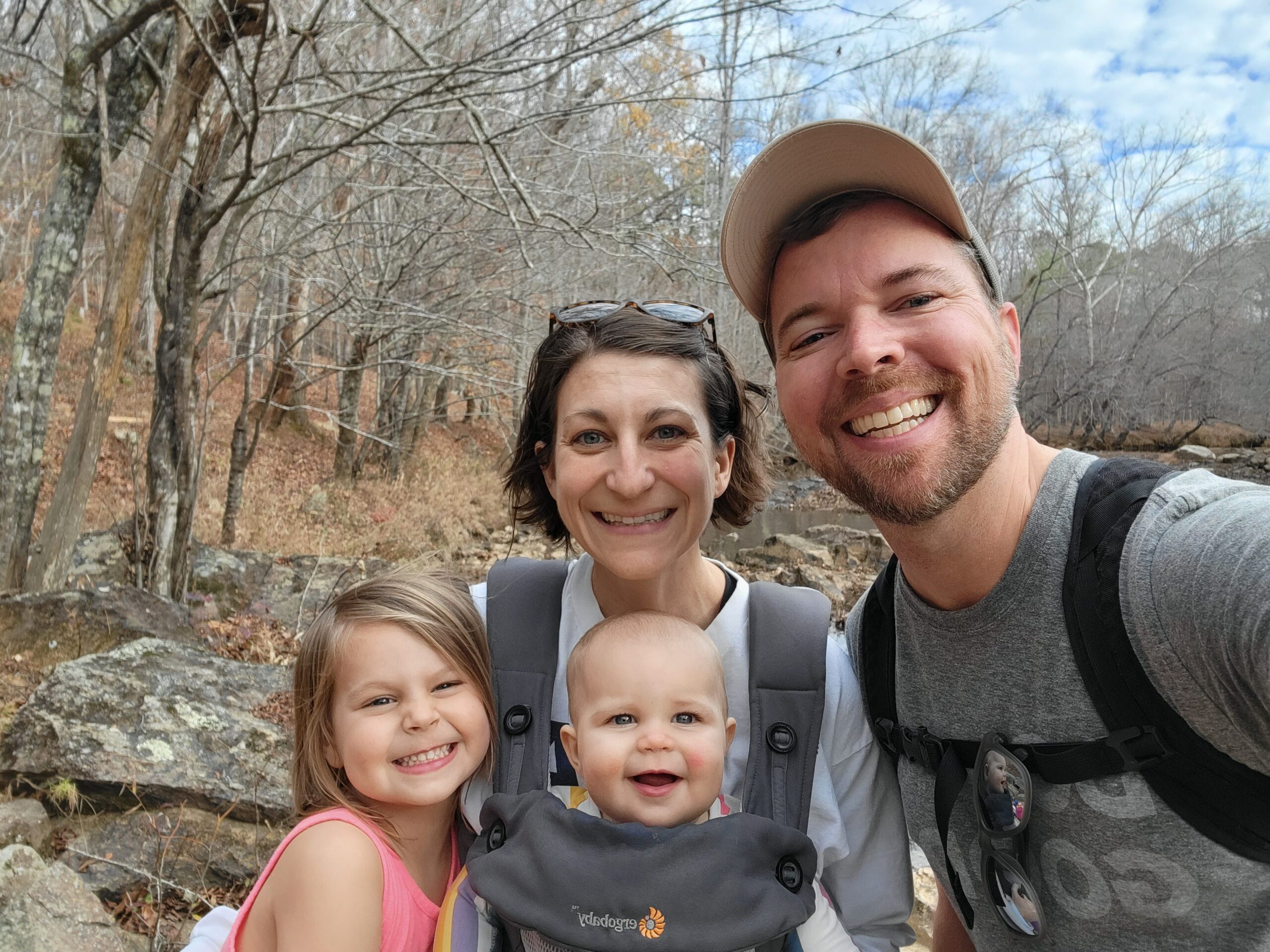 Our child is in her 2nd year and she/we love it at Wildflower. When we pick her up, she often doesn't want to leave! The intentionality of the teachers paired with play-based/nature school environment is exactly what we were looking for. Their ability to weave play with learning is amazing. We also love that there is weekly mindfulness practice, group time, and music opportunities. Our daughter's emotional intelligence, language, and creativity have flourished since starting at Wildflower. We are jealous of our daughter when we receive updates giving us a glimpse into her day: we wish we were there! Krissy's leadership, especially throughout the pandemic and omicron surges, has been remarkable and steady. We can't wait for our 2nd child to attend.
~ Amanda and Jason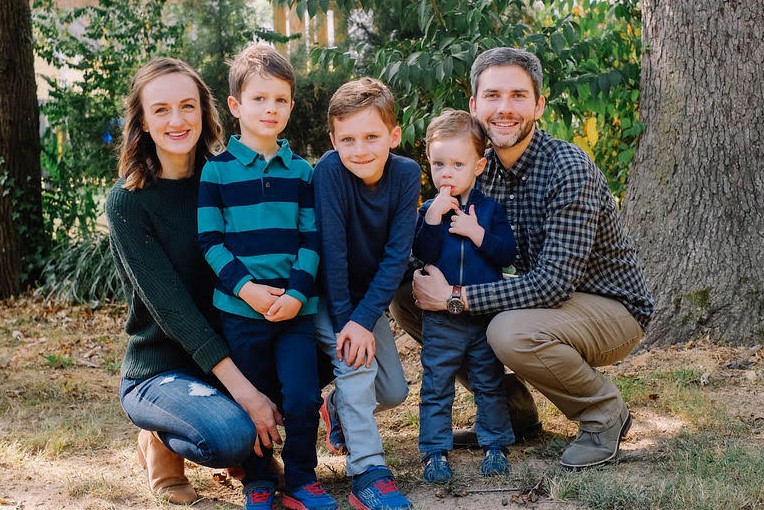 We have been so grateful to have all three of our children attend Wildflower Cottage. It truly is the most wonderful school! I can think of so many positives and literally no negatives. I'll list a few of the things I love:
The classroom environment -- The physical space is so calm, peaceful, and pleasant, and that definitely translates into the vibe of the classes.
The teachers and staff -- The staff, in addition to being experts in early childhood education, are so incredibly dedicated to the school. They are compassionate, thoughtful, and truly interested in learning about who each child is and how they can support the child's development. They are key to fostering that sense of calm and comfort that Wildflower Cottage has.
The outdoor experience -- Consistent with their evidence-based learning environment, they get the kids outside a ton. This has been so key for my active kids. My middle child's favorite part of his day is going to the forest with his class.
The play-based learning -- Also consistent with their evidence-based philosophies, they embrace the notion that small children learn through play and not through desk work. It's so refreshing!
~ Jo and Ian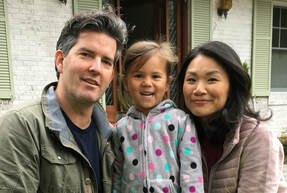 Our daughter started at Wildflower when she turned three, and she's been loving it! The kids spend a lot of time outside everyday--not just at the playground, but also in the woods, at the mud pit, and bike path. She has so much fun, coming home tired and content. The teachers are nurturing, loving and attentive. I especially appreciate how they educate kids to be wholesome human beings, care for each other, and solve conflicts among themselves.
~ Zing and Thibault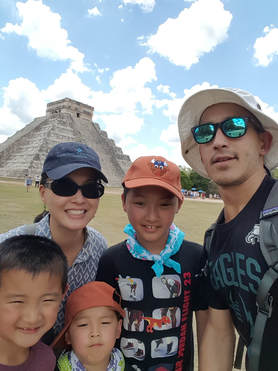 The first time I walked into the Wildflower Cottage space, I felt the warmth one feels entering a home. It was the beautiful, airy space--but also the kindness of the staff--that made me feel that this was the place I wanted my son to grow up during his formative preschool years. I love the fact that the children play outside in multiple, diverse spaces and have even built a really cool nature trail with their teachers. Given the fast-paced nature of life in the modern world, I wanted my son to have the freedom to explore and be creative indoors and out. Wildflower Cottage is the kind of place that encourages this. Our son formed close friendships with his peers and loved the year and a half he spent there. I am very thankful that Wildflower Cottage opened when it did, and that we were able to be a part of this wonderful little community.
​~ Jane and Eddie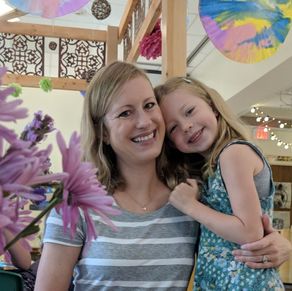 Our family had the BEST experience at Wildflower Cottage, and we can't wait to enroll our son there when he is old enough. The teachers and administration are truly the best in Durham/CH!  (Over the years, we have been at multiple places for both kids.) They love and care for the children and treat everyone with kindness and respect.
My daughter had such a smooth transition to kindergarten.  I thank Wildflower Cottage for giving her the skills above and beyond what she needed to do so.
~ Ashley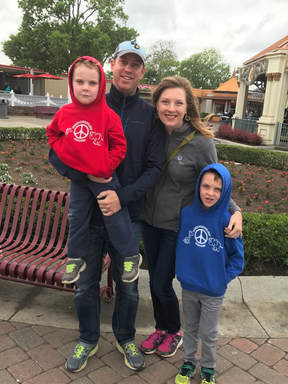 Our son Alex absolutely adored the teachers and friends at Wildflower Cottage!
When he first arrived, he discovered an enchanting space filled with twinkling lights and endless baskets filled with--what we now know--"loose parts."  He was able to take his time and discover each of these baskets over the next several weeks.  What really drew him in each morning were the teachers. . . they greeted him with a big bushel of book choices.  He crawled into their laps, and they read for most of the hour with several friends.
Wildflower Cottage isn't a place with loud, crashing toys; it is a place where children get to relax and continue their learning journey.  This is the kind of childcare program where children get to explore the trike path as a group and find adventure in the neighboring forest.  Children are celebrated throughout Wildflower with personal photos and individual artwork. Their voices are heard through interviews and special "helper" jobs.  We were very impressed with this program and would recommend it to anyone.
~ Mark and Morgan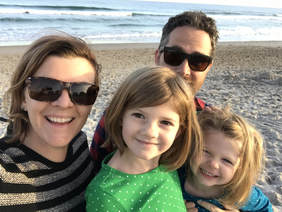 We transferred both our children from a Montessori-based school and childcare in Durham and could not be happier with the change. The children are outside every day enjoying nature trails, bike paths, digging in the garden, playing on the playground, making mud pies at the Mud Cafe, playing with water, making gifts for the community, etc. We've been impressed with the staff and their continued creativity in and with the classroom!
​~ Sam and Sarah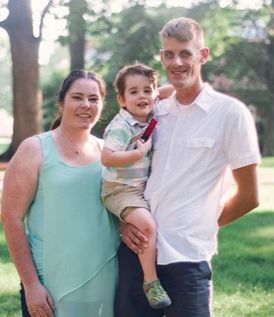 Wildflower Cottage came into our lives at a point when we really needed to remove our son from another program in December 2016.  We visited multiple programs in Durham and Raleigh, with no luck.  It was recommended that we contact Krissy because Wildflower would be opening in January 2017.  We spoke with Krissy via telephone for over 20 minutes.  She answered all of our questions and suggested we attend the Open House to meet the teachers.  After attending the Open House, we knew we had found a school we could trust.  The staff worked with our son--and his sensory issues--to help him overcome the challenges he was facing. Our son adapted quickly and was FINALLY excited to go to school!  Their approach to daily routines is quite different than any other program. The flexibility for children to make their own decisions is amazing.  The children do spend a great deal of time outside exploring the environment and learning from outdoor play.  They discuss social justice issues and bring in guests to talk and explore cultural differences in an age appropriate manner.  There is so much more we could say. . . but at the end of the day, if you are looking for a well-rounded program that will provide a variety of educational and cultural experiences, then we highly recommend Wildflower.
~ Chris and Beth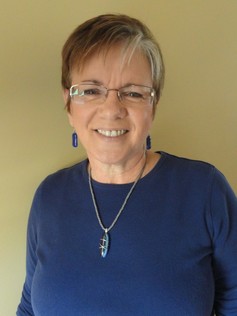 A driving rain and a financial concern created a prayerful connection between St. Paul's and Wildflower Cottage.  In 2015, Krissy Snyder approached Pastor Scott about a prayer that she had as she sat in the parking lot of St. Paul's during a rainstorm.  Her heart was heavy as she had made the decision to leave her long connection with another program and open and manage her own childcare program.  St. Paul's was struggling with the financial concern of eminent ownership of the property adjoining our church parking lot. Two entities praying for answers, and God made the connection.
After many council discussions and congregational informational meetings regarding building use/rental of our space, licensing requirements, zoning issues, financial questions, and concern of competition with our church's half-day preschool program, the decision to rent space for the creation of Wildflower Cottage were prayers answered.
Now, after many meetings, planning, and developing, we are blessed to have a loving, caring, well-organized full-time childcare program running in our building.  I had the recent opportunity to sit in on a staff orientation and was amazed at the organization and management of the program.  Many great things are happening in that room!  The children arrive after 7:30 AM to morning snack. Throughout the day, they practice compassion, fairness, and the opportunity to be heard.  In a cozy, home-like setting, they have the freedom to discover, create, imagine, reflect, and problem-solve with everyday materials. The children have the advantage of outdoor experiences to discover and appreciate nature.  As stated in the parent handbook "it is a bouquet of hopes and dreams from our delightfully diverse community."
This is not an advertisement for Wildflower Cottage.  Although, if I had little ones, I would be thrilled to send them there!  It is more of an article to let the St. Paul's congregation know that after all of the meetings and discussions, they were the right decisions and we are blessed!
​~Marcia