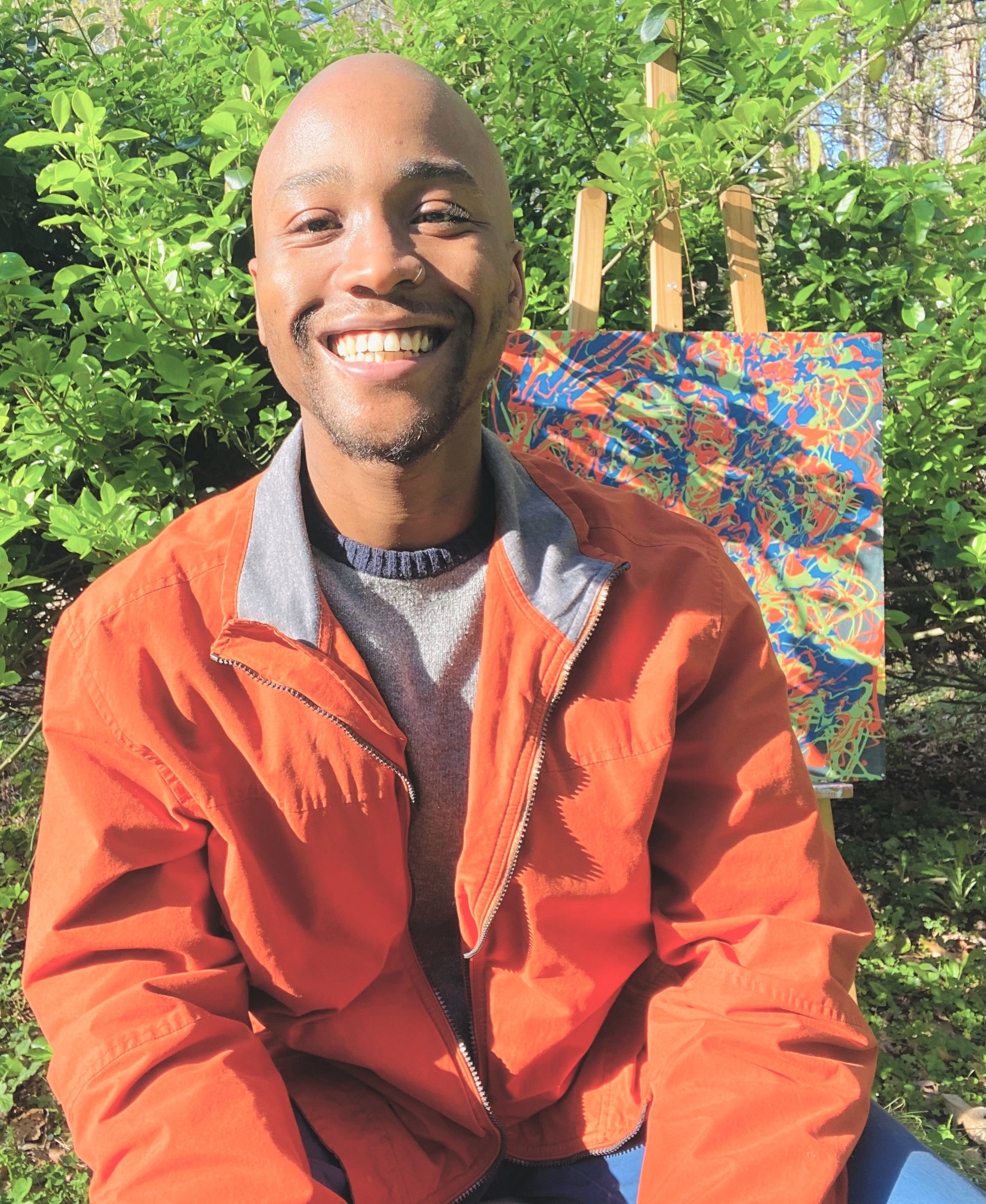 Rashaan Thompson
Support Teacher
Rashaan Thompson has a Bachelor's Degree in Fine Arts/Filmmaking from the Art Institute of Raleigh/Durham. As he encourages others to find their higher purpose through art, he is constantly asking himself, "What am I passing on to the next generation?" Rashaan's mission is to guide others to consider things beyond traditional 3-dimensional thinking.
While attending the Art Institute, Rashaan was given a special opportunity to work with school-aged children within an after-school program. After daily homework was completed, he enjoyed the challenge of helping children to "think outside of the box." His favorite activity was helping the children to embrace the creative freedom that comes with abstract art. In those moments, Rashaan realized his true passion was working with children and art.
Rashaan wholeheartedly believes in the power of an unbounded imagination. He is confident that Wildflower Cottage provides him with the perfect opportunity to explore his passion of inspiring artistic expression in the lives of young children.
During his free time, Rashaan enjoys his two cats (Sasuke and Yeager). He is also converting a 1989 shuttle bus into a self-sustainable home. (He hopes to travel and document his many explorations.)
"Defining yourself through thought is limiting yourself."
~Eckhart Tolle